Christmas
Community at Christmas Appeal

The support that individuals and communities throughout the Stirling area give to Start Up Stirling each year is amazing.
In 2020, due to the effects of Covid-19, the need for our services to support people in hardship has been overwhelming.
We are inviting you to join with us to make this time of year special for people living in hardship within our communities, and to help to make their Christmas a little brighter.
Have a look at our Christmas Video

Some ways that you can help Start Up this Christmas are: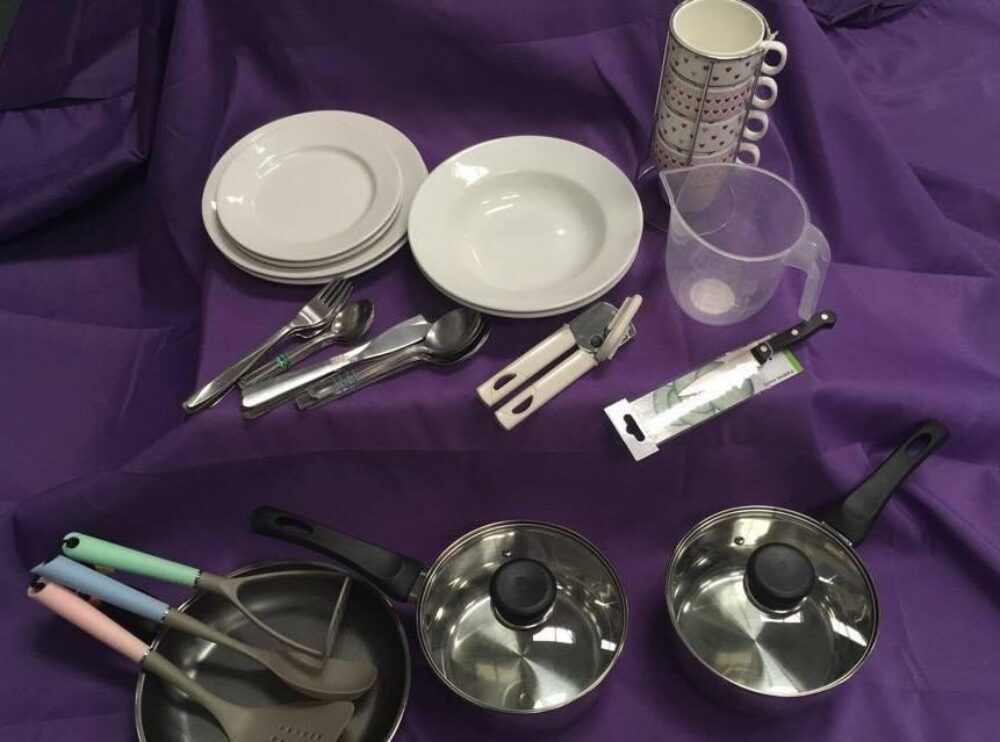 Donate items for our Starter Packs

Start Up Stirling's Starter Packs are given to people who are commencing new tenancies following a crisis, to help them to make their house a home. Sometimes they have absolutely nothing to move into their new home with. Some essentials that we need for our packs this Christmas includes:
Kitchen - Cutlery, dishes, pans, kitchen utensils and towels
Bedroom - double and single duvets, duvet sets and fitted sheets, pillows and pillowcases
Electrical - Kettles, toasters, and irons
Start Up Stirling has an Amazon wish list. The items from the wish list that you choose will arrive safely at our unit for us to use in our Starter packs.
Alternatively, you can donate Amazon vouchers.
Starter pack donations items can be left at Donation Stations throughout the Stirling area.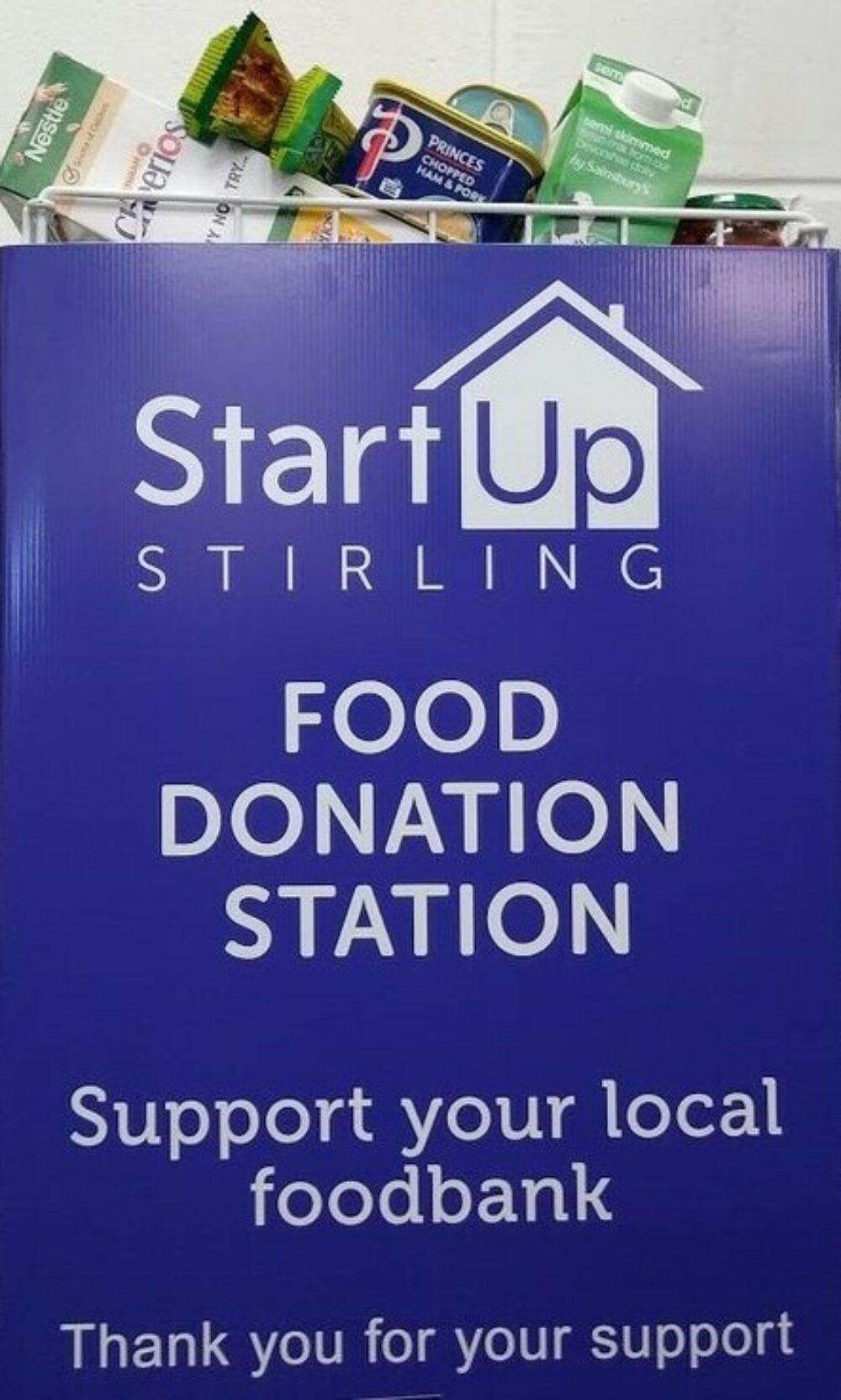 Donate items for our Crisis Food Packs

During the Covid-19 pandemic, Start Up has been keeping people and families who need crisis food support safe by moving completely to home delivery. From March until June 2020, our volunteer drivers delivered 51,000 meals and supported 1,900 people.

You can donate food items for our crisis food support packs by using our Donation Stations at venues across Stirling area.

The items that we especially need this Winter for our crisis food packs include:

UHT milk
Tea
Coffee
Breakfast cereal
Tinned ready meals
Fish or meat paste jars
Cup a Soup
Pot Noodles/dried snacks
Oatcakes and crackers
Tinned meat

Click here for our Festive Shopping list
We know how innovative Start Up Stirling supporters can be and this year we are asking you to think outside the box for ways to safely fundraise with your family, friends and work colleagues. We have given you a few fundraising ideas to promote your fundraiser here.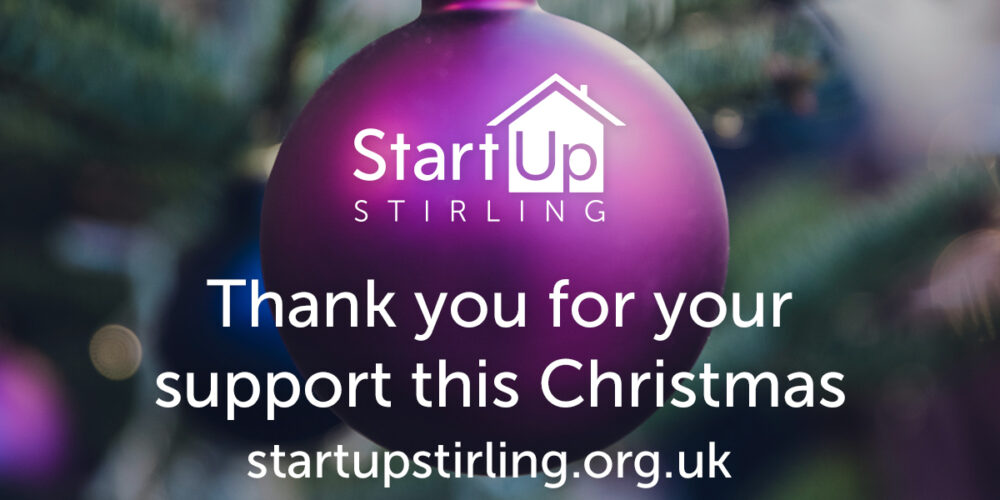 We hope that you have a wonderful festive season and thank you for your support throughout 2020!