Christmas Appeal

Santa's Nice List
Christmas Appeal 2023
1st November - 24th December
Would you like to be on Santa's Nice List this Christmas? Start Up Stirling's Christmas Appeal 2023 gives you many different ways of achieving this! Over the coming weeks, our Facebook posts about our Santa's Nice List Christmas Appeal will highlight some of the ways that you can help us to fund our services and the practical support that they provide for people living in hardship across the Stirling Council area.
Our Christmas Appeal is launching early, as people are asking for information about the Appeal, to try to spread the cost of Christmas. We want to get the vouchers and toys in quickly, as we plan to distribute them at the food banks around mid-December.
This year, more than ever, we anticipate that we are going to be very busy, due to the current economic crisis, so we would appreciate any support that you can give, either by promoting the Appeal through Facebook, fundraising for us, donating food or funds, or volunteering.
"Just wanted to say a big thank you for all that you have done for my family, especially at a worrying time as it was Christmas and everything has been so expensive. Your food and gifts were greatly appreciated at this hard time of the year."
How can you get on Santa's Start Up Stirling Nice List? Here are some of the ways:
Reverse Advent Calendar and Secret Santa
Our perennial favourite that everyone loves. Each of the items on the 24 days on our Reverse Advent Calendar and Secret Santa list helps us to collect the essential food for our Crisis Food Service parcels throughout the cold Winter months. We use the toiletries for distribution to homeless people and through our Crisis Food and Rural Delivery Services.
The Reverse Advent Calendar is ideal for family and friends, where the Secret Santa list is designed for bigger groups. How many more novelty socks and mugs do you need, when instead you could make a real and lasting difference to someone's life? Printed copies of our Advent Calendar and Secret Santa are available if you would like some.
Santa's Shopping List
One way to guarantee that you will be on Santa's Nice List is to host a Donation Station during our Christmas Appeal. We will be happy to supply one, along with some shopping lists. You can leave a donation at any of our supermarket donation stations across the area, or we would be happy to see you at our Warehouse, should you have any bulk donations. Please contact the office if you would like some printed lists.
Fundraising Events

We already have a number of different events in the calendar, for people to come along to. Further events will be highlighted on Facebook.

4th November - Stirling Christadelphians Charity Sale Day, Stirling Christadelphian Hall, 40 Main Street, Bannockburn, FK7 8LY. 10.30am until 2.30pm

30th November - Dunblane Christmas Extravaganza. 5pm until 8.30pm

30th November and 1st December - Tesco Food Donation Days, Tesco Superstore, Wallace Place, Stirling, FK8 1NP. 10am until 4pm.

2nd December - Callander Craft Fair, Callander Kirk Hall, South Church Street, Callander, FK17 8BN. 10am until 2pm.

2nd December - Killearn Country Market, Killearn Village Hall, Balfron Road, Killearn, G63 9NL. 11am until 4pm.
Gift Vouchers

Donations of gift vouchers for stores including Sainsbury's, Argos, Primark, Tesco and Amazon make a lovely present for our young people this Christmas, so they can choose their own gift. You can either donate vouchers in person, purchase and send them to us online, or make a donation via our website. You can then let us know if you have a preference where the vouchers are purchased.
Santa's Amazon Nice List
Santa knows the families who will need our support this Christmas. Santa's Amazon Nice List has lots of different ideas that will help to bring joy to people when they need it most. Or you can donate an Amazon gift voucher and a gift can be selected on your behalf.
Giving Trees at the Thistle Centre
Thistle Centre staff and shoppers are supporting Staff Up Stirling again this Christmas with their 'Giving Trees' campaign. A gift tag from one of the Christmas Trees in the Mall can be selected, which details some of the items that Start Up Stirling needs most this Christmas and into the New Year. The gifts can then be left at a drop-off point in the Centre. The trees will be in the Mall from 18th November until 24th December.
Funding support
Our fundraising target this year is £340,000. This funds all of our services, as well as covering our overheads. Start Up Stirling wants to ensure that we can continue to meet the needs of those who are referred to us, as well as developing new services. Please consider supporting Start Up Stirling with a financial gift this Christmas. Every donation makes a real difference, and all the funding that we receive through our Appeal will be used to support people in hardship living in the Stirling Council area.
Create your own Festive Fundraiser
Now is the time to try out your own fundraising flair with your family, friends or workmates. Christmas Carol, our festive fundraiser, has some ideas for you, to give you a start. Remember to tell us about your fundraising efforts, so we can let everybody know about it on Facebook.
Follow, like and share our posts on Facebook
If you can follow us on Facebook and share our posts, this will spread the word near and far about the Appeal and how to get involved. Look out for the hashtags that we will be using to promote the campaign - #NiceList2023, #localsupportlocal #crisisfood
https://www.facebook.com/startup.stirling
If you have any questions, please get in touch with us, please contact the office on 01786 561027, and we will be happy to help.

We hope that you have a very merry Christmas!

If you're unsure about how much to donate, here's a list of common items and services we need to fund. Select what you'd like to contribute.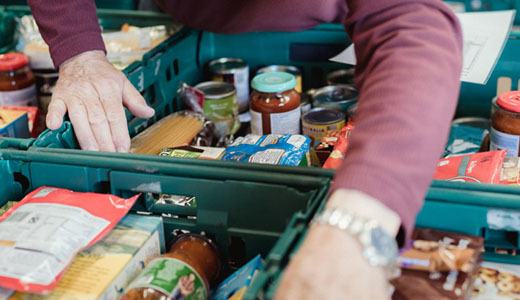 £5
Can help us to purchase essentials to fill our food packs.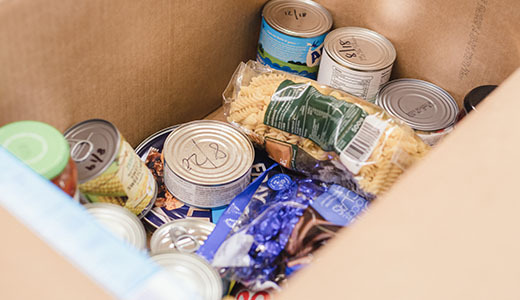 £10
Allow our van to make a delivery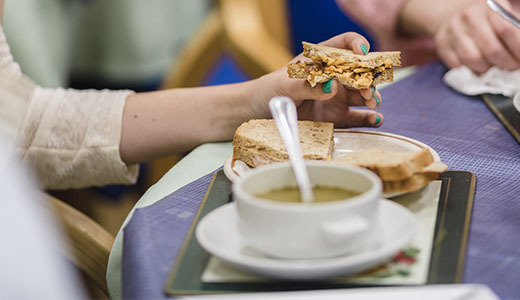 £50
Will deliver essential household items to a family being housed