Autumn Appeal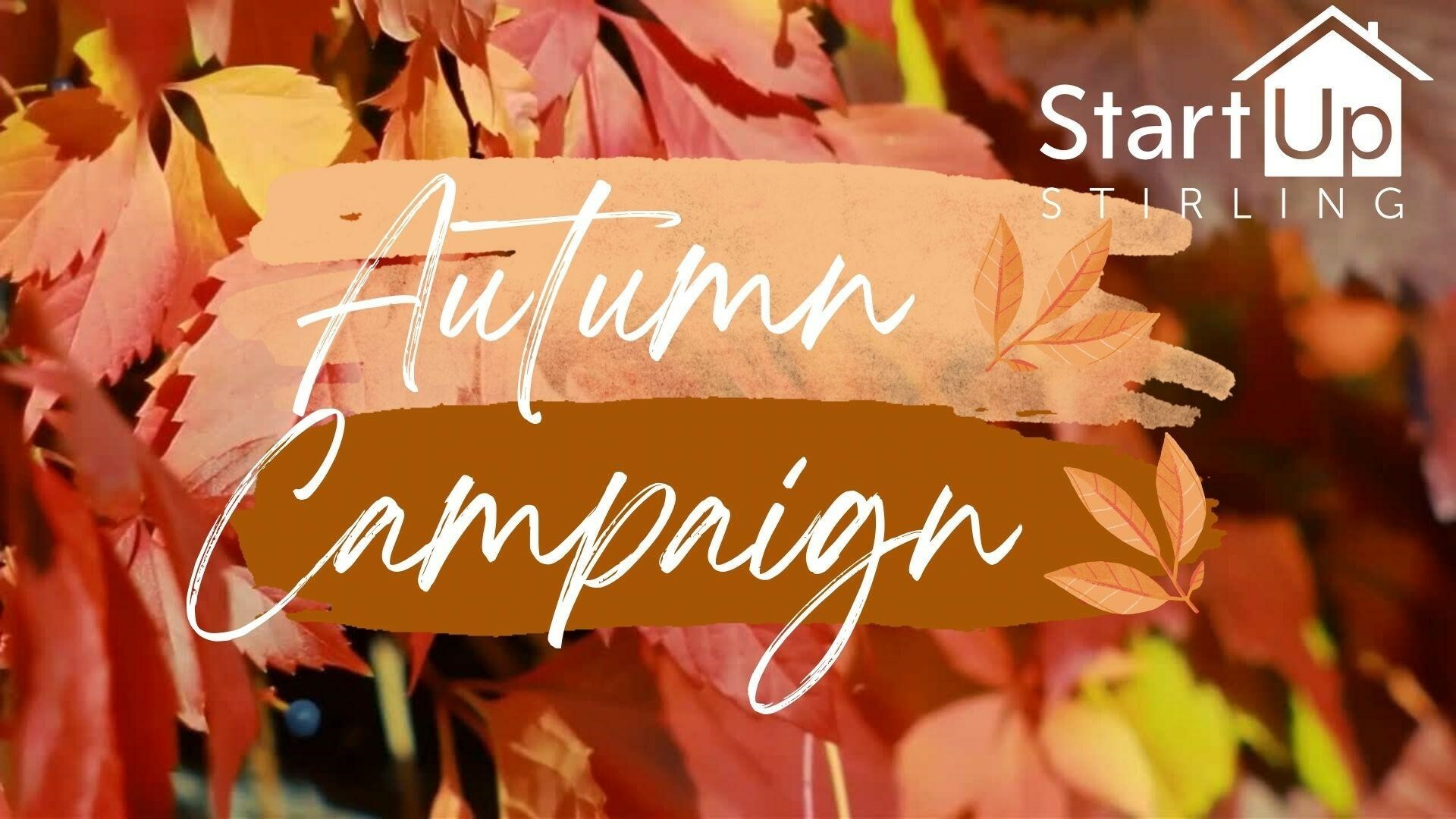 Monday 18th September - Friday 13th October
This Autumn and Winter, we anticipate that our services at Start Up Stirling are going to be needed more than ever. Please help us build up our food supplies this Autumn, so that we are able to help everyone who has been referred to us for food support, when they need it most over the colder months.
"I just wanted to say thank you so much for all the food help you have given my family especially with the costs of everything and the volunteers are so friendly and welcoming".
How you can help
By providing food donations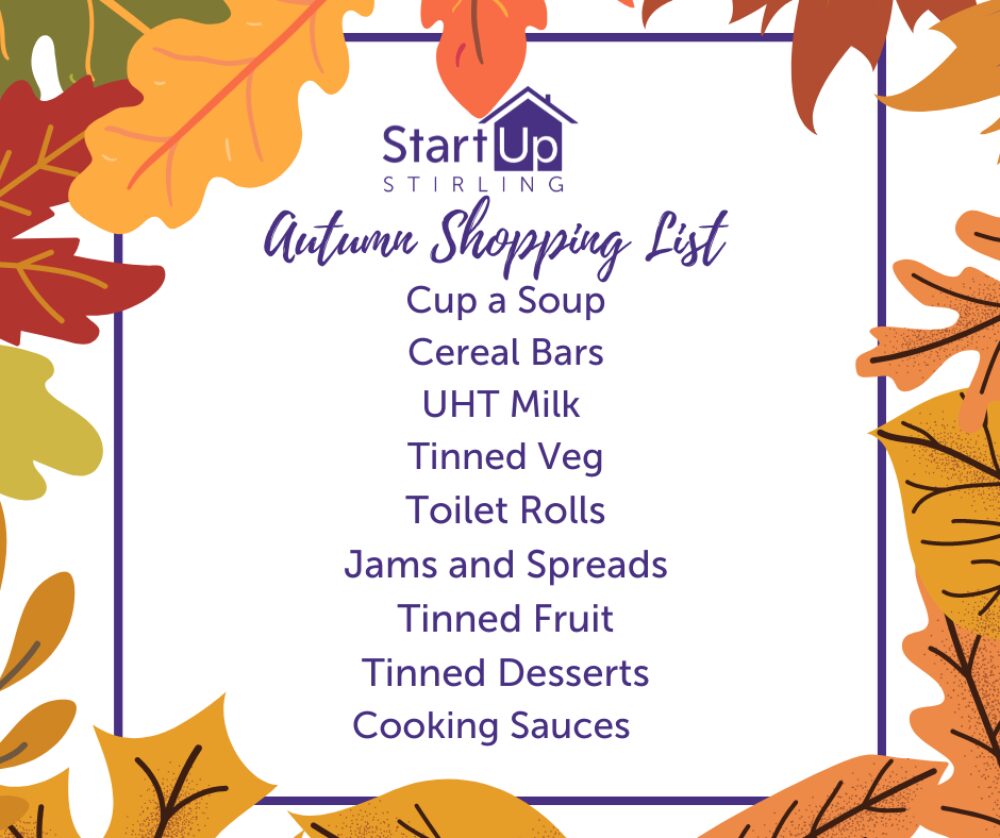 We need to support people in need 52 weeks of the year. We have an Autumn Shopping List with the items that we need most to boost our supplies. Any donation, large or small, makes a big difference to the people that need support from our Crisis Food service.
Please help us by making a donation at our donation stations across the area, or dropping your items off at our Warehouse. For larger donations, please ring our office on 01786 561027, and we would be happy to help.
By hosting a Donation Station during the Campaign
We would be happy to provide a small donation station for you to collect food, toiletries and household items during the campaign. Please email for more information.
By providing a financial donation
We are also inviting financial donations to support us during the Autumn. This can be on a one-off basis, or you may decide to become a regular monthly giver, to help us to support people in need with our services throughout the year. If you can Gift Aid your donation, we receive an additional 25% of the value from the Government, at no additional cost to you. At the bottom of the page, there are some examples of how your donation could make a difference this Autumn.
Follow us on Social Media
The more that our posts are shared on Facebook and Twitter, the more that we can spread the word about what we do, and how we support people who really need our help this Autumn. Please join our Facebook page and Twitter feed. The Autumn Campaign hashtags are #helloautumn #localsupportlocal, so look out for our posts.